OnlineMasters.com has selected Louisiana Tech University as one of the Best Master in Health Informatics programs in its 2018 nationwide rankings.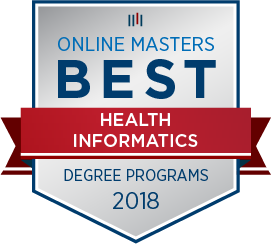 The ranking takes into account affordability, student success, and academic quality. 
"To determine our rankings, we analyzed schools based on academic quality, student success and affordability," Barbara Montgomery, a program recognition manager with OnlineMasters.com, said. "A large part of determining academic quality and student success was actually surveying alumni and current students of graduate health informatics programs as well as industry experts and hiring managers in the field.
"Louisiana Tech was ranked in the top 10 in the nation because of their outstanding results from these surveys. We found that two-thirds of students go on to find careers health services, information technology, and research. This speaks to the quality of the program and its ability to help students with their career aspirations."
Louisiana Tech's online Masters in Health Informatics is accredited by the Commission on Accreditation for Health Informatics and Information Management (CAHIIM). The degree is ideal for professionals with experience in healthcare or information technology.
"With both clinical and STEM shortages across the country," the ranking said, "individuals who possess knowledge that applies to both technical and medical environments will have plenty of opportunities to blaze trails, succeed in careers and improve the industry for other professionals and patients."