A passion for the outdoors and a love of science led Jeffrey McBride to the field of environmental science. Failing out of engineering school had something to do with that too.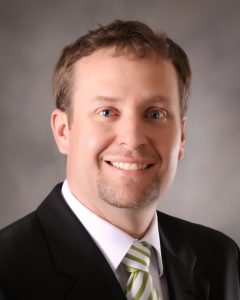 But what a break.
A native of Jonesboro and graduate of Weston High School, McBride leads British Standards Institution (BSI) Gulf Coast Region's environmental compliance practice and co-owns Wetlands Unlimited, LLC with Matt Mixon ('01 B.S., biology).
"My main job in both firms is to ensure practical solutions for complex environmental issues are provided to a wide range of clients," he said. "I spend my days and nights managing operations, mentoring staff, client stewarding, and developing business. All of those tasks are done mainly in an airplane seat or behind the wheel of an F-150."
The nastiest problem he ever encountered was rehabilitation work for post-Hurricane Katrina-flooded New Orleans. Environmental regulatory considerations have long been built into growth, but even more so now, which is why McBride might be called in to advise about or solve sticky problems concerning anything bought, built, or expanded.
His job requires him to be mobile, but his home base remains his hometown.
"I chose a career that requires significant travel and built that career based on supporting the Gulf Coast Region of the United States," McBride said. "Knowing that, Jonesboro has been a great location that has allowed me both to have a career and to stay close to family."
That decision has also allowed him to remain less than half an hour in his pickup truck from Tech home games or on-campus opportunities, such as his meeting with the University's Environmental Sciences staff and students in September; for the past year, McBride's been a volunteer member of the University's advisory board for the School of Biological Sciences. He offers assistance through advice, advocacy, evaluation, and support in developing and maintaining high quality programs in both Biology and Environmental Science.
"Louisiana Tech has been a part of my life from birth, and it will be until death, he said. "I honestly wouldn't want it any other way."