Erik Beadle didn't wander blindly into preparing for a career that he hopes will help lead to a cure for cancer.
"I lost both my grandmother and father to non-alcoholic liver disease and liver cancer," said the Ph.D. candidate at Vanderbilt. "So I'm particularly passionate about this cause."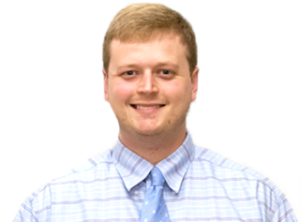 The 26-year-old from Des Allemands in south Louisiana arrived at Tech with a major in biomedical engineering in mind. But as a sophomore, he found he preferred the biological sciences and concepts — genetic research, for instance — to the engineering aspects of his courses and, as a sophomore, changed his major to biology.
"The undergraduate coursework in the curriculum gave me a strong foundation in the biological concepts that I needed to know in order to excel in my coursework in graduate school," Erik said. "This foundation was solidified through the advanced courses that I took during my master's curriculum. With the skills that I acquired outside of the classroom, and with the help from (Tech assistant professor) Dr. (Jamie) Newman and other faculty, I was able to excel and be competitive amongst my colleagues."
After six years in Ruston, he left for Vandy to expand his professional network and expose himself to scientific research in the university's medical center.
"Working in a medical center offers huge advantages when performing cancer research," he said. "It allows us to interact with clinicians frequently. They consult on our research to help strengthen our scientific methodology when performing translational research."
He'd like to become an academic faculty at a research institution, "but if that doesn't pan out," he said, "I've been considering alternative career paths" like scientific advocacy, where he could aim to increase funding for under-researched areas, particularly liver disease and cancer.
Erik is in the third year of his Ph.D. program. The first year was coursework and lab rotations, then he joined the lab of Julie Sterling in the program for cancer biology.
"Our lab focuses on tumor induced bone destruction, where cancer cells hijack molecular mechanisms that destroy bone," Erik said. "I focus on a pediatric tumor, osteosarcoma, and how proteins regulate this tumor's ability to break down bones."
He was already accustomed to a lab community; he was a member of the Newman Lab at Tech.
"My experience there was a great one," he said. "Dr. Newman is a phenomenal mentor, and she pushes each one of her students to succeed both inside and outside of the lab. I was one of her first students, so my project in particular was still in its infancy but stemmed from her dissertation work at MIT. I quickly grasped the concepts I needed in order to understand the project, but even as an undergraduate she challenged me to think outside of the box and to think critically when designing experiments.
"We presented our research at numerous regional conferences, including one international meeting that convened in New Orleans in 2015," Erik said. "And I was able to perform research at Tulane with our collaborator during my master's. All of these experiences helped to prepare me for my upcoming graduate school challenges and opportunities. I made several great friends working in the Newman Lab, and while we have all moved on to the next stages of our lives, we still regularly keep in touch and support each other when times are tough."