Janet Ashlock, a senior nursing major and mother of four, decided to come back to school to be a nurse after working as a paramedic. She was bothered by the fact that she never knew the outcome of her patient's health.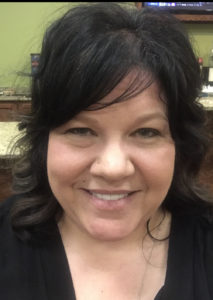 After dropping off patients at the hospital, Ashlock would often catch herself wondering about what happened to them. That is when she decided to look into nursing schools.
"As a former paramedic, I always knew that I was making a difference in people's lives, but I also felt that something was missing at the same time," Ashlock said. "I wanted more than just the experience of picking a patient up, treating them, and then leaving them at the hospital for others to continue their care.
"I wanted to be part of the follow-through for a patient during their illness or injury and hospital stay. I wanted to see that I was actually making a difference in their outcome. Nurses are able to do that."
One conversation with Dr. Donna Hood, chair of the Division of Nursing, was all it took for Ashlock to decide to join the Tech Family as a nursing student.
With hard work and lots of determination, Ashlock has made her way through the program and is set to graduate in May 2019.Although she is not sure what she wants to do when she graduates, she is sure to accomplish great things in the years to come.
"Our joy is created in the internal recognition and sense of accomplishment that we allow ourselves to feel when we know that we were a part of the team that healed a patient, or that in our own small way we were able to make a difference in a person's life," she said. "There cannot possibly be a better feeling in the world than that. In that aspect, I consider nursing to be more than a profession. It is a way of life for those of us that are fortunate enough to be able to add the letters "RN" behind our names."