Before she decided to become a clinical dietitian, Callie Betman had an even bigger decision to make.
Since she lived in College Park, Maryland, between Washington, D.C., and Baltimore, would she become a Washington Nationals fan or a Baltimore Orioles fan?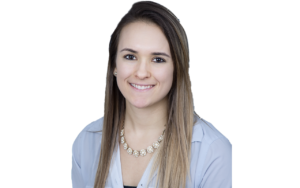 "Nationals!," said Betman, a practicing clinical dietitian in the Baltimore area. "I was actually born in D.C. and have gone to games since they played at RFK."
The last game at RFK Memorial Stadium was September of 2007, so Betman has been a fan for a while. While her team hasn't changed, the ballpark and ballpark food has. Since she's a fan and since she earned her nutrition and dietetics graduate degree from Louisiana Tech last fall, she should know.
"The ballpark actually has a lot of great food and has expanded way past the normal hotdogs, peanuts, and pretzels," she said. "I love Mediterranean food, so that or a grilled chicken sandwich are usually my go-to."
Here's the great news for those of us not as strong-willed about food.
"I think everything is about moderation and that if you're picking the right foods most of the time, the ballpark is one of those times you can let loose once in a while," she said. "My guilty pleasure would probably be soft-serve ice cream or pizza."
She completed her undergraduate degree in dietetics at James Madison University in Virginia and chose Tech for her master's because of the matching system for her dietetic internship.
"Tech had the clinical focus I needed in order to be a clinical dietitian which I am today," she said. "Tech was also a great program for me because it allowed me to do my master's simultaneously and continue to work on it after the internship while I was working full-time."
The dietetic internship is a required program and another step toward becoming a Registered Dietitian (RD).
"You have a required amount of hours to complete under the supervision of RDs in order to learn the profession hands-on," Betman said. "The program is very competitive and goes through a matching process similar to medical school to find out where you will be placed. Programs can vary but the one at Tech is one year of rotations, including clinical, food service, and community settings. I rotated in hospitals in the Shreveport area and lived there."
Today she's one of four inpatient RDs who serve as the Clinical Nutrition Department in the Maryland hospital where she works. Her focus is on critical care and nutrition support in the ICU, so she works closely with the doctor, the physical therapist, respiratory therapist, pharmacist, and other disciplines to take care of her patients.
"My typical day includes writing TPNs (total parenteral nutrition, given via IV if a patient's GI tract is not able to be used), tube feeding regimens, nutrition assessments, and diet educations for our patients at the hospital," Betman said. "As part of the ICU team, I also participate in interdisciplinary rounds to help optimize the nutritional status for our patients."
Although she was in Louisiana only a year, she packed a lot more into it than just school, including a trip to Mardi Gras in New Orleans with friends from Maryland who flew in.
"I absolutely loved all the food and the culture in Louisiana," Betman said. "Being from the north, I wasn't use to all friendliness and hospitality you get from complete strangers. I also loved the weather, except for the summer months; I always tell people I don't think I ever had to wear my winter coat down there!"