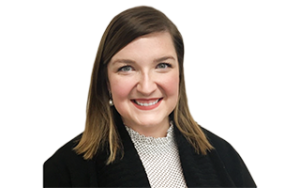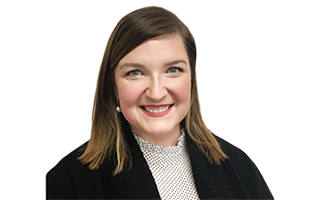 The short post-degree career of Amanda LaBorde illustrates the versatility of a medical technology degree from Louisiana Tech.
Since earning her undergrad in 2011, then her graduate degree in health informatics in 2014, Amanda has been tasked with making sure the laboratory electronic health record system has worked properly with the rest of the hospital's systems as the Laboratory Information Systems Coordinator for Children's Hospital in New Orleans.
In this new year, she's just begun a new challenge as a Laboratory Solutions Consultant for Data Innovations, a job that gives her the opportunity to travel around to hospitals nationally and internationally to help them set up laboratory information systems and implement software to improve workflow and efficiency in the laboratory; since 70 percent of modern-day patient care and treatment is based on laboratory testing, it's obviously imperative that clinicians get their results in a timely and efficient manner.
"The beauty of the field of medical technology is that it branches in so many ways," said Amanda, a Luling native and graduate of Hahnville High. "People start in this field who end up being physician assistants and doctors. Some people go the route I did and learn the technology portion so they can bring a new insight to the field and help to keep it relevant for the next generation. Others stay as med techs and specialize in a certain area like hematology or microbiology and establish relationships with physicians to find the best practice for treating patients. Medical technology has the rewarding benefit of being able both to help patients get the best care possible and to work in a hands-on environment utilizing science and skill."
Amanda chose medical technology because she "wanted to the chance to help people," she said. She loved science and medicine but wasn't sure if she wanted to be in direct patient care. When one of her professors introduced her to the profession after noticing she had a knack for working in the science lab, "the rest is kind of history," Amanda said.
"It was my junior year at Tech when (assistant professor/Coordinator of Medical Technology) Ms. Daphne Jewell, one of my professors who taught Microbiology Lab, told me about the program," Amanda said. "My advisor encouraged me to take a class that was specific to the Medical Technology program."
She enrolled in Clinical Hematology the next quarter—and was hooked.
"I excelled more than I had in any other college class I had taken because I was engulfed with a wealth of knowledge," Amanda said "and that feeling continued in every class I took in the medical technology program."
A graduate degree in Health Informatics was, for Amanda, the next logical step after she'd completed undergrad. She'd known since enrolling at Tech that she wanted an advanced degree, and she'd taken several health information management classes as an undergrad.
"The Health Informatics program was the perfect one because it combined the information technology portion of healthcare and helped me be able to marry that into my field of medicine," Amanda said. "Technology is the future of medicine, so I found it beneficial to go into something that targeted the future."
Her journey of two degrees and now two jobs since graduation started with something small—a brochure she received in the mail.
"I believe that Tech chose me!" she said. "I received the brochure from the University and begged one of my friends to check it out with me. I grew up in the Greater New Orleans area and was really looking to 'get away' for college, but I knew I needed to stay in state for scholarship purposes. When I arrived at Tech's campus, I immediately fell in love with the atmosphere. The campus was beautiful, and it felt very quaint; Tech has always had that small town feel to it that makes you feel at home."
Today, she said, she feels her options are "endless."
"Hopefully in the next five to 10 years, I'll have the opportunity to grow with my new company, Data Innovations," Amanda said. "I'm excited to start as a Laboratory Solutions Consultant. Maybe one day, I may be a Director or I may end up as a professor teaching medical technology at Louisiana Tech!"