Martha A. Littlefield, DVM, MS, CVA is a Clinical Associate Professor of Anatomy in the Department of Comparative Biomedical Sciences at the LSU School of Veterinary Medicine.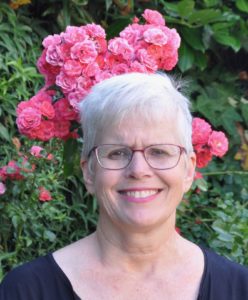 She is a 1978 graduate of Louisiana Tech University (Animal Science) and completed her veterinary degree at LSU in 1982. Littlefield  practiced small animal medicine and surgery in Baton Rouge for 16 years before returning to teach veterinary anatomy at LSU and served as assistant state veterinarian at the Louisiana Department of Agriculture and Forestry for nine years. 
Littlefield was the founding director of the Louisiana State Animal Response Team where she held leadership roles in numerous integrated animal response activities including Hurricanes Katrina, Rita, Gustav, Isaac, and the historic flood of 2016. She participated in shaping federal legislation of the PETS Act 615 in 2006 which requires civil jurisdictions to include pets in animal evacuation and sheltering plans.
An enthusiastic ambassador and promoter of the programs in the School of Agriculture and Forestry and is passionate about teaching and service, Littlefield is the recipient of numerous recognitions including the Zoetis Distinguished Teaching Award (LSU-SVM 2015), the Everett D. Besch Distinguished Service Award (LSU-SVM 2009, 2017) and several other awards and honors.
Littlefield is nationally known for her expertise in veterinary anatomy and is a sought-after speaker for her expertise in disaster planning, mitigation and animal welfare. She is married to the former federal veterinarian for the area, Dr. Joel Goldman.