Her favorite animals are cats and red pandas, but she like exotic animals too, like bunnies and reptiles, fish and ferrets, hedgehogs and other small rodents.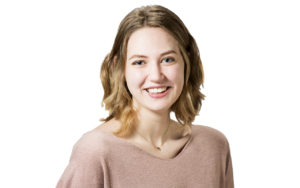 "These types of pets are becoming more common in the United States," said Louisiana Tech junior biology major Kaitlynn Willis, "and it's important for them to get proper care."
Willis wants to make sure they do.
"In five years I see myself newly graduated from veterinary school and planning to work under an experienced veterinarian, ideally one who works with either domestic or exotic animals," said Willis, scheduled to graduate with her undergraduate degree in Spring 2020. "In 10 years, who knows?! I know that I'll be doing what I love, and that's all I've ever wanted, so I'm not too worried about it."
From tiny Pitkin in Vernon Parish, Willis graduated from the Louisiana School for Math, Science, and the Arts (LSMSA) and chose to attend Tech "because of the proximity to my family and the affordability," she said. "Before attending college, I knew I wanted to enter some type of medical field. I felt I'd be best prepared for graduate school if I had a strong biology background."
Biology degrees help prepare students for careers as doctors, pharmacists, researchers, dentists, chiropractors, educators, and, in Willis' case, veterinary medicine.
"The toughest part for me has been the chemistry that's included in the pre-medicine degree," she said. "It's definitely beneficial, but oh man was it tough. Still managed A's though, so anything is possible!"
Thanks to "good time management," she said, Willis has still made time for church, playing basketball, attending Spanish Club, being with friends, and conducting research under the direction of Dr. Gergana Nestorova, assistant professor of biological sciences and program chair of Tech's Molecular Sciences and Nanotechnology (MSNT) Program.
"If you want something, your professors at Tech will work with you to achieve it," she said, "but it all starts with you. You must give them something to work with, have an idea of what you want and the drive to achieve it. Tech professors truly care about your success as much as you do.
"Special thanks to my research professor, Dr. Nestorova," Willis said. "She's been phenomenal."