Monika Stewart earned her BS in Biology from Louisiana Tech in Winter 2010.
She's expected to earn another degree — this one a BS in Medical Technology — about one decade later, probably in Fall or Winter 2020.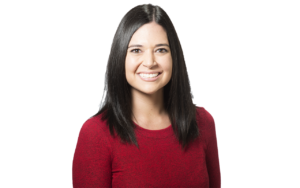 "I made the decision to return to school to earn a degree in Medical Technology to advance my professional career," she said. "I knew I wanted to attend a university that offered a Medical Technology degree. One day I chose to scroll through the educational programs offered by Louisiana Tech. I was surprised and elated to see Tech offered a degree in Medical Technology."
Fueled by her undergrad biology degree, her work as a veterinary assistant since 2012 exposed her to different laboratory techniques used to diagnose disease and sparked her interest in medical technology, a degree that equips students with skills and knowledge necessary to perform diagnostic tests on blood, tissue samples, and different bodily fluids to help diagnose disease.
"Accurate testing and reporting of results are vital in supplying doctors with the necessary information to treat patients," Stewart said. "Med techs also have the responsibility of ensuring laboratory equipment is working properly so that results are accurate and reliable."
 Medical technology graduates are equipped to work in hospitals and clinics, for the government, and in research, among many other options. Stewart is aiming at working in a hospital setting.
"I see myself working as hard as I can to be the best med tech I can be," she said. "I don't know if I can achieve it in 10 years, but one day I expect to be a laboratory director in a hospital."
The toughest part of the program has been the amount of information to learn.
"It's intimidating," Stewart said. "I feel overwhelmed at times, but effective study habits have helped me overcome this intimidation.
"It's been extremely helpful that my instructors keep their office hours and are easy to establish communication with," she said. "Any questions I have are answered promptly. It's reassuring to know chemistry tutoring is available to students. Lab equipment provided for us to use in the medical technology labs has helped me understand how certain tests are performed and why. Plus, my professors have been nothing but supportive, and their support has made a major impact in my confidence."
When she's not either working or in class, Stewart is studying, at the gym, or with her husband and pets. And each busy day is bringing her closer to her second degree from Tech.  
"I'd like to thank Vanessa Johnson (director of Tech's Medical Technology program) for the hard work she has put into this program to ensure students achieve their goals," Monika said. "It's obvious Mrs. Johnson cares about this program and cares about students' success. I'd also like to thank everyone from the registrar's office, to each of my professors, to my classmates — now my friends — for being exceptionally helpful in my return back to school."