As Homecoming Week kicks off on campus, the 2019-20 New Frontiers in Biomedical Research Seminar Series continues with both a lecture on research related to cancer immunology and the release of a children's book featuring the guest speaker, Dr. John Stewart IV.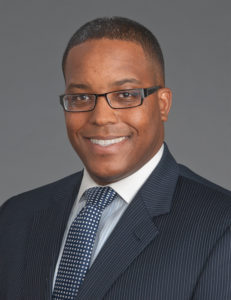 Stewart is the author of 80 peer-reviewed manuscripts in the field of oncology research, nearly 30 combined book chapters and reviews, and several grants through the National Cancer Institute for cancer-related research. He has been recognized with several awards, including US News and World Report Top Doctor Award and the National Cancer Institute Clinical Investigator Team Leadership Award.
The book to be released during his visit is The Journey of Dr. John Stewart IV, an 18-page interactive children's book that can be purchased for $10, or you may purchase or donate a class set of 25 books for $200. The book is tells the story of Dr. John Stewart, a Shreveport native, and is filled with learning activities for children. For more information or to place an order, contact vista@latech.edu; all proceeds from book sales will benefit Tech's VISTA (Visual Integration of Science through Art) Center, where faculty from art, science, and engineering work together to offer students a unique opportunity to communicate scientific research and medicine through art.
The book is co-authored by Tech Associate Professor of Biology Dr. Jamie Newman and VISTA scholar Jacob Broussard, a Tech undergrad in Studio Art who also illustrated the paperback.  VISTA Scholars are students who have gone above and beyond donating their skills and time to the creation of materials for the local and global community.  The VISTA Center recognizes these students with this distinction, purchases the student technology to advance their design career, or enables them to travel nationally and internationally to share their work with professionals in the field of scientific visualization and visual communication.  For more information visit latech.edu.vista.
Stewart graduated from Tech in 1991 with a BS in Zoology.
While a student at Tech, he received an undergraduate research grant from the American Heart Association to study under the supervision of Tech faculty member Dr. James Spaulding the effect of alcohol on bone formation.
Stewart went on to Medical School at Howard University in Washington, DC where he continued to participate in research, this time under the supervision of D. Daniel Gilbert at the National Institutes of Health (NIH), studying the effects of free oxygen radicals on the brain. As a medical student, John discovered an interest in breast cancer and began working to understand the disparities in breast cancer and striving to improve outcomes in patients with cancer.
After finishing medical school, Stewart spent another four years at the National Cancer Institute in the research lab of Dr. Steven Rosenberg investigating the role of the immune system in fighting cancer, further confirming his passion for understanding and treating cancer. John completed his residency in general surgery at Vanderbilt University and joined the surgery faculty at Wake Forest University in North Carolina.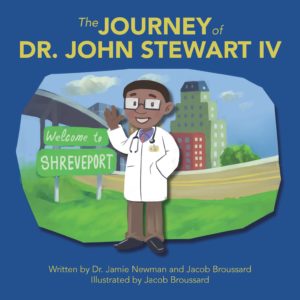 Throughout his medical training, Stewart remained active in research, investigating the potential for viruses to attack cancer cells. John's passion for helping others and finding the best way to deliver care to patients with cancer motivated him to explore the field of public health.  After taking a course at Harvard School of Public Health, he continued to study healthcare operations and finance and ultimately completed a master's degree in business administration at the Wake Forest School of Business.
Stewart is a practicing clinician scientist who not only treats patients but also is actively involved in researching novel therapies for the treatment of cancer.
Established in 2013, the New Frontiers in Biomedical Research Seminar Series is a lecture series that brings world-renowned researchers from a variety of biomedical fields to the Tech campus. The series offers students and faculty the opportunity to learn and interact with leaders in their fields of study. Representing the interdisciplinary nature of biomedical research, the lectures are always free and open to the public.
For more information on the seminar series contact Dr. Jamie Newman (jjnewman@latech.ed).
-30-