Louisiana Tech University will welcome Dr. Karl Kieburtz for the fourth presentation of the 2019-20 New Frontiers in Biomedical Research Seminar Series at 3:30 p.m. Monday, Jan. 13. All are welcome to attend the seminar in Room 134 of University Hall; a reception will follow.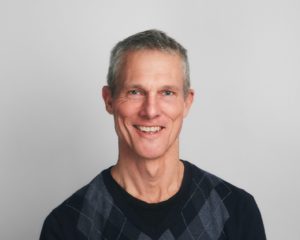 Kieburtz will discuss 21st Century Research and Care for Parkinson Disease. His visit is sponsored by the College of Applied and Natural Sciences (ANS) and Louisiana Tech University's Parkinson Resource Center (PRC).
A Professor of Neurology and a practicing physician at University of Rochester Medical Center, Kieburtz is also president of Clintrex, a research company that helps operationalize new treatments for diseases of the central nervous system, including neurodegenerative disease, multiple sclerosis, and epilepsy. 
"Louisiana Tech University is very fortunate to host Dr. Karl Kieburtz as a speaker for our New Frontiers in Biomedical Research Seminar Series," ANS Dean Dr. Gary Kennedy said. "Dr. Kieburtz has a vast experience with industry- and foundation-sponsored clinical trials that focus on the development of new treatments for neurodegenerative diseases. With the recent inception of Tech's Parkinson Resource Center, Dr. Kieburtz' visit will be especially beneficial and timely."
Louisiana Tech's Parkinson Resource Center is dedicated to educating and helping those in the community affected by Parkinson Disease. PRC offers courses in Rock Steady Boxing and will soon be launching a dance program. Studies show that exercise has a significant impact on controlling the symptoms of Parkinson Disease, and the Center at Louisiana Tech, founded in 2017, has been working hard to provide critical resources to the community. For more information on the Center, visit ans.latech.edu/PRC or contact Dr. Donna Hood (dhood@latech.edu), Director of Tech's highly decorated Division of Nursing who, along with Dr. Tara Haskins, developed the Center.
"The Parkinson Resource Center is excited to partner with the New Frontiers in Biomedical Research series as we continue to increase the resources available to those with Parkinson Disease in our community," Hood said. "Louisiana Tech's efforts to address the grand challenge of health care include collaborations such as this as we link faculty, students, and the community to national leaders such as Dr. Kieburtz."
Kieburtz earned bachelor's degrees in Neuroscience and Religion from Amherst College before going on to medical school at University of Rochester School of Medicine, where he earned both an MD and Master of Public Health degree. Following medical school, Kieburtz continued to train at the University of Rochester Medical Center, where he went on to have a career as a clinician and researcher.
Kieburtz' research has focused on the development of therapeutic treatments for neurodegenerative diseases including Alzheimer, Huntington disease, and Parkinson disease. His research lab has been consistently funded by the National Institutes of Health for over 20 years, and he has been the lead on dozens of clinical trials.
He has served as a consultant for the US government through the FDA, VA, and the National Institute of Neurological Disorders and Stroke. Kieburtz has also served on the board of the American Neurological Association, the American Society for Experimental Therapeutics and the Movement Disorders Society, and is a Scientific Advisor for the Michael J. Fox Foundation. He has published nearly 200 scholarly articles and mentored dozens of students and postdocs throughout his career. He's also received University of Rochester Medical Center's highest mentoring awards, and he's received an award from the National Institutes of Health for the mentoring of junior faculty.
Established in 2013, the New Frontiers in Biomedical Research Seminar Series is a lecture series that brings world-renowned researchers from a variety of biomedical fields to the Tech campus. The series offers students and faculty the opportunity to learn and interact with leaders in their fields of study. Representing the interdisciplinary nature of biomedical research, the lectures are always free and open to the public.
For more information on the seminar series, contact Dr. Jamie Newman (jjnewman@latech.edu).