National FFA honors Dr. William Green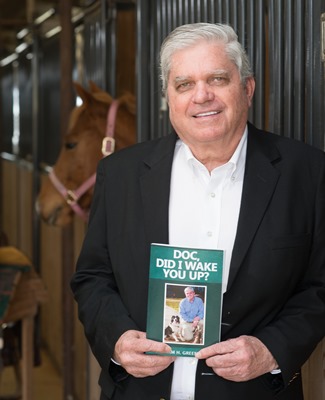 Dr. William Green of Dubach was selected to receive the Honorary American FFA Degree. This award is given to those who advance agricultural education and FFA through outstanding personal commitment.
Green was nominated by the Louisiana State FFA for his contributions to Agricultural Education in Louisiana. Green served as Director of the School of Agricultural Sciences and Forestry at Louisiana Tech University and was awarded Professor Emeritus status. While at Louisiana Tech University, he received numerous awards for teaching, research and service. His contributions to student education at Louisiana Tech are widely recognized.
The National FFA Organization works to enhance the lives of youth through agricultural education. Without the efforts of highly dedicated individuals, thousands of young people would not be able to achieve the success that, in turn, contributes directly to the overall well-being of the nation.
The Honorary American FFA Degree is an opportunity to recognize those who have gone beyond valuable daily contributions to make an extraordinary long-term difference in the lives of students, inspiring confidence in a new generation of agriculturists. Members of the National FFA Organization's board of directors approved the nomination.
Green will receive the award during the 2020 National FFA Convention & Expo to be held in October. He will receive a plaque and medal, and his name will be permanently recorded as a recipient of the highest FFA honor.