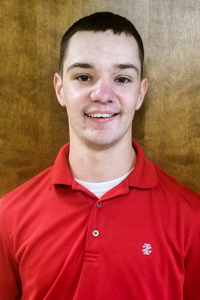 Conner Gay was born and raised in Ruston. A Louisiana Tech legacy, he was homeschooled with his four younger siblings.
The senior in the Geographic Information Science program is also president of the Louisiana Tech GIS Club.
"Tech has allowed me to obtain experiences to rapidly grow my knowledge," Gay said. "I am currently a research assistant at Louisiana  Tech, and I have also been able to obtain internships for three different companies."
Gay also serves as treasurer for the local beekeeper's club.