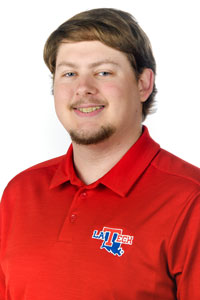 Senior Dylan White is a Geographic Information Science (GIS) major from Valdosta, Georgia.
He knew Louisiana Tech was the right school for him after a visit during his junior year of high school. He is a recipient of the Bulldog Out of State Scholarship.
"Engineering was always what I wanted to major in, but GIS really drew my interest with the wide variety of career opportunities that can be outdoors based," White said. "Since I have always enjoyed the outdoors, I have made my focus towards GIS with the application of forestry and civil engineering with plans to become a professional land surveyor."
Currently White is an intern with the Lincoln Parish GIS Office with the ultimate goal of earning his professional land surveyor's license and running his own surveying company.