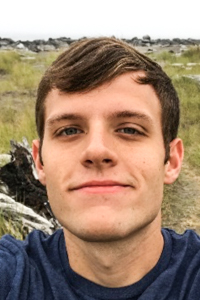 Urania native Jonathan Lee came to Louisiana Tech to major in Computer Science. He eventually joined the Medical Technology program.
"I always had enjoyed biology and chemistry, and after taking a few of the classes, I could tell it was for me," Lee said. "In my free time, I enjoy going to church, fishing, hunting, and watching sports and movies."
In Fall 2019, he completed an internship with the Rapides Regional Medical Center in Alexandria. Lee said hard work and preparation are the key to success.
"Prepare for tough classes or classes you're struggling with before class time," he said. "Take a little time to read the PowerPoints or material before the professor covers it. This makes it so much easier to follow in class, and it makes studying before the exam faster."