Kristen Hope Hutson Truelove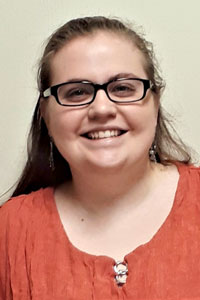 Hope Hutson Truelove originally came to Louisiana Tech to pursue a Biology degree because the subject fascinates her.
"I never get tired of learning new things in biology, there are endless possibilities for discovery every day," Truelove said. "Once I got to Tech, I discovered my true passion in biology research. I was able to participate in an undergraduate research assistantship for Dr. Gergana Nestorova's Applied Genomics and Biotechnology Lab, and the course of my future career began to unfold."
Truelove is currently pursuing a master's degree in Molecular Science and Nanotechnology, where she is working on a project to validate the function of the lab's new microprobe technology, which recently launched for testing on the International Space Station.
"After graduation, I plan to pursue a PhD in Molecular Biology and to go on to conduct research for discovering new medical therapies," Truelove said. To learn more about her current research, email khh012@latech.edu.