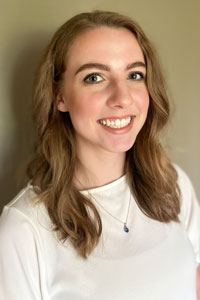 Senior Lacie Melder, a double major in Biology and Medical Technology, is a third-generation Bulldog. 
She plans to attend medical school at Louisiana State University Health – Shreveport next fall and aims to open a small family practice in her hometown one day.
Melder is a member of Phi Kappa Phi and Tri Beta honor society. She is the former President of Advocates for World Health and former secretary of Circle K International.
"Attending Louisiana Tech has been one of the best decisions," Melder said. "I have met so many new people, made life-long friends, and have had so many amazing experiences. The best part of Louisiana Tech University is the overall feel of community and family between everyone who attends or works there."