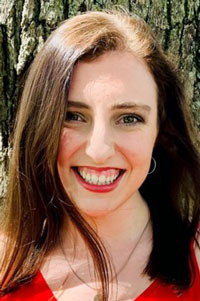 Shreveport native Laura Hurd is a senior studying Human Development and Family Science with a concentration in Family Science and a minor in Psychology.
"Understanding people, and what makes them who they are and uncovering people's motives for their actions have always piqued my curiosity," Hurd said. "I plan to pursue a master's degree elsewhere in Forensic/Criminal Psychology after graduating from Louisiana Tech."
Hurd is a member of Sigma Kappa Sorority, Union Board, Student Recruiters, Peer Leadership Council, Orientation Student Leaders, Blue Fire Mentors, and Film Club.
"During my time at Louisiana Tech, I have had the opportunity to meet all kinds of people who make such great memories and grow in my education," she said. "A lot of this can be credited to the School of Human Ecology."