Leslie Grace Guyton of West Monroe is a Forestry major with a concentration in Wildlife Habitat Management at Louisiana Tech University.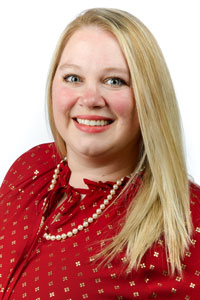 "My education here at Louisiana Tech is definitely preparing me for a successful future in forestry and wildlife," Guyton said. "It took me a while to figure out what I wanted to do with my life. I was nervous about starting at Tech and wasn't sure what I was getting myself into. Once I started my forestry and wildlife classes, I knew I had made the right decision." 
Guyton is very involved on campus. She has served as vice president and president for the Louisiana Tech Chapter of The Wildlife Society (TWS), the secretary for Women in Louisiana Forestry and Supporters (WoLFS), and the president of the Louisiana Tech Chapter of the Society of Collegiate Leadership and Achievement (SCLA). She is also a member of the Xi Sigma Pi forestry honor society, the National Society of Leadership and Success. She is a student member of the Society of American Foresters (SAF), the Louisiana Forestry Association (LFA), and The Wildlife Society (TWS).
"I am excited to see what the future holds for me," Guyton said. "Because of the solid foundation I gained here at Louisiana Tech, I know that after graduation I'll be prepared for whatever adventure life brings my way."
Guyton said she hopes to attend graduate school one day and work as a wildlife biologist.
"I'm looking forward to a career where I can make a difference and help take care of our natural areas for future generations to enjoy. I'm ready to get out there and show the world what I can do. Go Dogs!"