Robyn Husband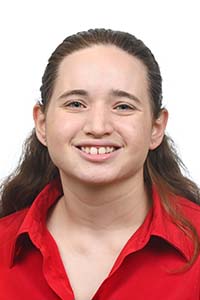 Robyn Husband, a Many native, is a senior in Health Informatics and Information Management.
Husband chose HIIM because of her interests in technology and healthcare. She has served as co-president of Sigma Rho Alpha for the past two years, served as a member of Lambda Sigma Honors Society, has been an honors student and served on an 18-person national committee for the American Health Information Management Society. She most recently had a photograph published in LSU AG Center's Get it Growing Calendar for 2022.
The HIIM department is Husband's "family," and she learned leadership skills, teamwork skills, academic skills and time management skills there. She wants to be a trailblazer in the Health Information Management sector of healthcare and to be a role model for future generations.