Forestry professor earns national award from Society of American Foresters
The Society of American Foresters has named Louisiana Tech University School of Forestry Associate Professor and Associate Director A. Gordon Holley as its 2012 Carl Alwin Schenck Award winner. Holley received the award at the 2012 Society of Foresters National Convention held Oct. 24-28 in Spokane, Wash.  The Schenck Award recognizes outstanding performance in the field of forestry education. This award recognizes individuals whose educational efforts exemplify those of Schenck, founder of the Biltmore Forestry School. Holley, who holds the Bobby J. and Laura B. Neill Professorship in Louisiana Tech's School of Forestry, started his career as a teaching assistant at Stephen F. Austin State University (SFA), where he taught 12 sections of an Introduction to Forestry laboratory while working toward his master's degree.  Later Holley assisted with a graduate-level biometrics course and a forest resource management planning course. In 1998, upon completing his Ph.D., Holley became an instructor at SFA from 1999 to 2005, he served as assistant professor at Oklahoma State University (OSU) where he taught Forest Measurements I&II, Forest Economics and Finance and Timber Management. Holley joined the Louisiana Tech staff in 2005 and has served as Forestry Club advisor at both OSU and Louisiana Tech.  He has also served on committees for effective teaching and undergraduate education, as well as on subcommittees related to undergraduate advisement and student profiles while at OSU.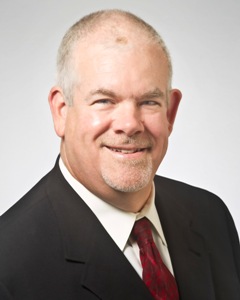 Soon after arriving at Tech, Holley helped redesign the forestry school's summer camp in response to student's expressed need to have a greater proportion of instruction in the field and created an annual, two-week spring trip to Honduras for Tech forestry students. Holley has been honored numerous times for his dedication to instruction and been the recipient of several awards, including Louisiana Tech's College of Applied and Natural Science's 2007 Outstanding Instructor of Upper Level Courses Award and the 2008 Scholarly Activity Award, Oklahoma State University's 2002–2003 Outstanding Advisor Award (OSU) and OSU's Department of Forestry's Outstanding Professor for 1999-2000, 2001-2002, and 2002-2003. The Society of American Foresters is the national scientific and educational organization representing the forestry profession in the United States. Founded in 1900 by Gifford Pinchot, it is the largest professional society for foresters in the world. The mission of the Society of American Foresters is to advance the science, education, technology, and practice of forestry; to enhance the competency of its members; to establish professional excellence; and, to use the knowledge, skills, and conservation ethic of the profession to ensure the continued health and use of forest ecosystems and the present and future availability of forest resources to benefit society. SAF members include natural resource professionals in public and private settings, researchers, CEOs, administrators, educators, and students.  The Council on Postsecondary Accreditation and the U.S. Department of Education recognize the SAF as the accrediting body for forestry education in the United States.
Written by T. Scott Boatright –
boat@latech.edu