COLLEGE OF APPLIED & NATURAL SCIENCES
Graduate Program
No changes are being made at this time to the requirements for admission to the Master of Science in Health Informatics and Information Management program.
Please contact. Dr. Prerna Dua at prerna@latech.edu with questions.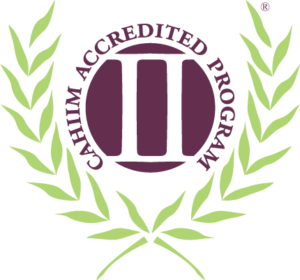 The mission of the Master of Health Informatics program is to prepare confident, innovative, and contributing professionals who can identify and use a variety of information systems, resources, and technologies to accomplish the informatics and information management objectives of diverse healthcare practice environments.
The CAHIIM accredited program is offered in a unique format that will allow students to maintain their current employment status while enhancing their knowledge and skills. Through online study, students will take courses each year during the fall, winter, spring and summer quarters. Students will use various forms of communication (e.g., online lectures, e-mail, electronic bulletin boards, digital drop box) to complete coursework and to communicate with each other and the faculty during the online program. At the present time, the MHI does not lead to the Registered Health Information Administrator (RHIA) credential.
Program accreditation
100% of the graduates agree that their OVERALL academic experience prepared them for the workplace as an HI professional (Graduate Survey 2021)
Acceptance rate in the program is 85% (2021)
Two year graduation rate is 100% (2021)
100% of the MHI graduates are employed within six months of graduation
The Health Informatics accreditor of Louisiana tech University is the Commission on Accreditation for Health Informatics and Information Management Education (CAHIIM). The College's accreditation for Master degree in Health Informatics has been reaffirmed through 2024-2025. All inquiries about the program's accreditation status should be directed by mail to CAHIIM, 200 East Randolph Street, Suite 5100, Chicago, IL, 60601; by phone at 312.235.3255; or by email at info@cahiim.org.
Admission requirements
The Master of Health Informatics (MHI) is designed for individuals from a variety of backgrounds. No GRE scores are required; however admission is competitive.  Consequently, applicants who meet the minimum requirements specified herein are not assured admission. The department qualitatively and quantitatively evaluates applicants and makes selections based on performance, personal qualifications, and evidence of potential for success.  Each qualified applicant is reviewed by the Admissions Committee after the following items have been received: application form, application fee, essay, reference letters, and all applicable transcripts. Applicants must possess a bachelor's degree from an accredited college or university and must meet the minimum admission requirements of the Graduate School, as well as the admission requirements of the Department of Health Informatics & Information Management:
Unconditional admission to the master's program in the department requires completion of a bachelor's degree in Health Information Management or related area, at least a 3.0 (4.0 system) grade point average overall or over the last 60 hours. Conditional admission will be granted to applicants not meeting requirements for unconditional admission but who have a GPA of at least 2.80 overall or for the last 60 hours. Conditional status may be changed to unconditional status when a student earns a minimum of 9 hours of graduate credit at Louisiana Tech, provided he or she has fulfilled the conditions of admission and has a "B" average on all work pursued for graduate credit, including no grade lower than "C" and not more than one course with a grade of "C".
At least two years of work experience in industries that can directly translate to health informatics, such as health care, IT, health information management, consulting, or law. Students who do not have a healthcare background should submit a 500-word essay which answers the following questions. Students who choose not to submit an essay will need to submit a GRE score.

What experiences led you to pursue a master's degree in Health Informatics?
What leadership skills have you demonstrated in your field?
What are your career goals and how will a Master's in Health Informatics support these   goals?
Why did you choose Louisiana Tech for your studies?
Describe the role of health informatics in assuring the quality of care and safety of healthcare services.
Official transcripts sent in a signed, sealed envelope from each post-secondary institution attended.
Resume highlighting the applicant's education and experience
Personal statement from the applicant, addressing the outcomes and benefits the applicant hopes to receive by completing the program.
Three letters of recommendation
Interview to determine eligibility, interest, and purpose of study
If applicants are international, they must submit:

ECE or WES Course-by-Course Evaluation: at applicant's expense, original sent from company, completed within two years of application.
Certified or notarized copy of official transcript
Certified or notarized copy of English translation of transcript

MHI is an online program that does not qualify international students for a visa. The program will be completed remotely.
Professional membership
Becoming a member of a professional association is important to career growth. Professional associations supply many educational and training resources which are helpful to both students and seasoned professionals. Students are encouraged to become members of The American Health Information Management Association (AHIMA), The American Medical Informatics Association (AMIA) or The Healthcare Information and Management Systems Society (HIMSS). Membership entitles students access to journals as well as many discounts on items such as textbooks, webinars and meetings.