Animal Responder Boot Camp set for April 16-20
An Animal Responder Boot Camp is set for April 16-20 at the Outdoor Wilderness Learning (OWL) Center in Dubach and on the South Campus of Louisiana Tech University in Ruston.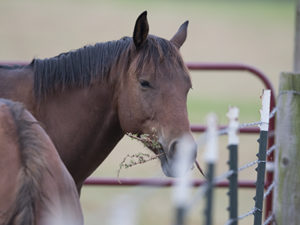 Specifically, the course will train first responders, veterinarians, vet techs, humane groups, animal science and veterinary students, and other animal-care personnel to work together to safely and effectively save animal lives without compromising human life. Continuing Education credit is available. The course is divided into three sections:
Slack Water Rescue, April 16-17, 8 a.m.-6 p.m.;
Large Animal Handling and Technical Rescue, April 18-19, 8 a.m.-5 p.m.;
Pet Evacuation and Shelter Training, April 20, 8 a.m.-5 p.m.
Instructors suggest participants bring a safety helmet, life vest, old tennis shoes, a swim suit, change of clothes, and towels. Dry suits will be available for rent. Sponsors for meals and the Boot Camp include American Humane, Boehringer Ingelheim Vetmedica, Louisiana Tech University School of Agricultural Sciences and Forestry, and the American Association of Equine Practitioners (AAEP) Foundation. Space is limited to 30 course participants; lodging is available. For more information or to register, contact Dr. Rebecca S. McConnico, professor of agricultural sciences at Tech, at
RMcConn@latech.edu
or 225.324.0795