Louisiana Tech plans 48th annual livestock sale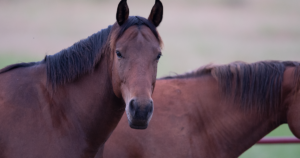 Louisiana Tech University's 48th annual University Farm Production Sale (www.livestocksale.latech.edu) will once again feature animals for sale with the proceeds to benefit the University's program in agricultural sciences.
The public will be able to purchase animals suitable for raising, breeding, riding, showing, and eating at the auction, which is scheduled for 1 p.m., Saturday, May 5 on Louisiana Tech University's South Campus, located on West California Avenue in Ruston.
Included in the sale will be F-1 (Brahman/Angus) heifers that will be exposed to a Hereford bull. Additional cattle to be sold include registered Polled Hereford heifers, a registered Black Angus show heifer prospect, and other crossbred heifers.
Consumers can also purchase finished market steers, hogs, and a lamb. Those market animals will be processed at the Tech Meat Science Laboratory at no additional cost to the buyer.
The sale will also offer two quarter horses, plus several other items that will benefit the scholarship fund.
Besides raising money for Tech's agricultural sciences program, the sale – organized by the program's faculty, staff and students – "provides an excellent learning experience for the students involved," said Dr. William Green, Director of the School of Agricultural Sciences and Forestry.
For more information, call 318.257.3275 or email wgreen@latech.edu.