Darland earns inaugural research, scholarship, and service award
Nancy Darland, Virginia Pennington Endowed Professor of Nursing at Louisiana Tech, recently received the inaugural Patricia E. Thompson Research, Scholarship and Service Award in recognition of her extraordinary dedication to excellence in each of those areas.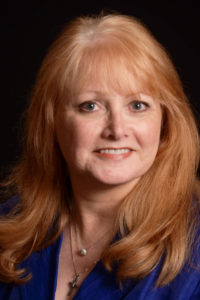 The award was given by the area Beta Chi chapter of Sigma Theta Tau International (STTI), an organization that supports nurses' efforts to improve the health of the world's people. Beta Chi has more than 300 members in North Central Louisiana. Patricia Thompson was a member of Beta Chi before moving on to become STTI's national and then international president. She recently retired, and Beta Chi created the award to acknowledge Thompson's legacy and be presented annually to a different individual who makes research, scholarship, and service a way of life. Darland actually received the inaugural award in 2017; Thompson was not able to be at the presentation ceremony then, so the award was presented again this spring. "She was one of my graduate school professors (at Northwestern State School of Nursing in Shreveport) and a mentor," said Darland, who joined Tech's faculty in 1984. "She means a lot to me, so that makes this recognition named after her mean even more to me." Darland has a long and decorated history of research and scholarly activities, including grant writing and writing for both referred and non-referred publications. Her service work includes strong support of the March of Dimes, disaster training, quarterly blood drives, Habitat for Humanity, and St. Jude through her association with Epsilon Sigma Alpha (ESA), a philanthropic organization that exists for the purpose of community service, leadership, and education. She's received numerous awards both for her community service as an individual or for her involvement and leadership in community projects.